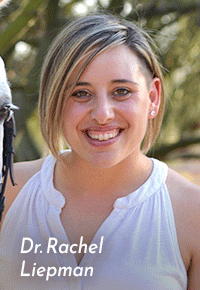 DR. RACHEL LIEPMAN
Dr. Rachel Liepman is an equine internal medicine specialist who has been practicing in AZ for several years. She has extensive training in sports medicine as well as being an avid equine enthusiast herself. Growing up on the east coast and Midwest with thoroughbred racehorses, she's still competing with her jumper mare.
She attended veterinary school at Michigan State University, completed an equine internship with BW Furlong and Associates in New Jersey, and underwent advanced training to obtain her master's degree and certification with the American College of Veterinary Internal Medicine from The Ohio State University.
Internal medicine as a specialty is diverse and comprises many different aspects of horse health. Dr. Liepman is highly qualified to address many different aspects of horses' health, such as:
Respiratory,
Cardiac,
Gastrointestinal,
Endocrine,
Neurological,
Internal Organ Dysfunctions,
Neonatology (Disorders of the Foal),
And many more.
With her vast experience in specialty equine healthcare, Dr. Liepman is highly talented at evaluating horses for poor performance or conditions, weight loss, endocrine disorders, or other systemic problems.