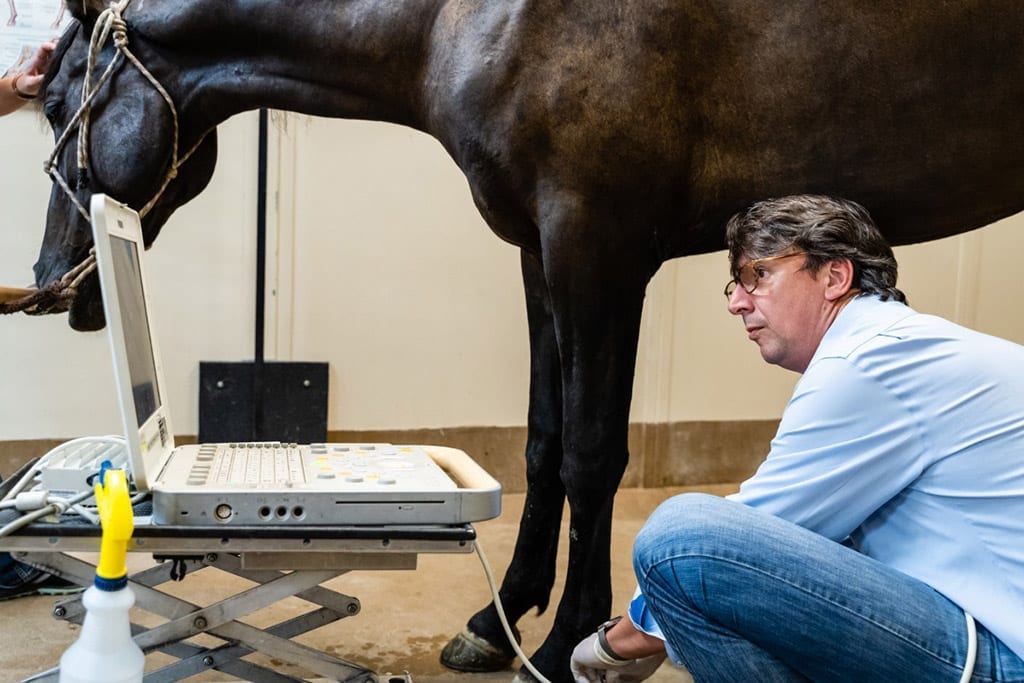 Providing a comprehensive equine health analysis for those looking to sell or buy a horse.
Thinking of purchasing or selling a horse? As a seller, it's important that you are aware of any health issues that may impact the sale. As a buyer, you are making a significant financial and emotional investment in buying a horse. That's why getting an equine pre-purchase evaluation is an important part of the transaction.
An equine pre-purchase examination (PPE) is a specialized examination that looks closely at all facets of the horse. It helps to identify problems, or potential problems, with the horse performing its intended function.
Our evaluation can be as simple as a thorough physical, lameness, and neurologic evaluation. We can also provide a more comprehensive examination to include any or all of the following diagnostic modalities:
Radiographs
Ultrasound
Drug testing and other blood work
Endoscopic evaluation of the upper and lower airways and the stomach
Bone scan
MRI
It's well worth investing in an equine pre-purchase evaluation to ensure that you are aware of the condition of the horse and whether its health and mobility can fulfill your expectations for a happy, active, and healthy time together.