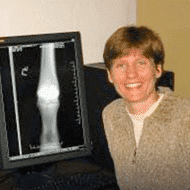 Dr. Alexia McKnight
DVM, DACVR, McKnight Insight, LLC
Dr. Alexia McKnight (DVM, DACVR, McKnight Insight, LLC) graduated from Virginia-Maryland Regional College of Veterinary Medicine in 1997 with a strong interest in pursuing veterinary MRI.
Following veterinary school, she finished a post-doctoral fellowship in the MRI Research Laboratory at Mayo Clinic, Rochester, MN. She completed a radiology residency at the University Of Pennsylvania School Of Veterinary Medicine in 2002, after which she accepted a faculty position as Assistant Professor of Radiology until 2006.
Currently, Dr. McKnight remains dedicated to her passion of veterinary MRI, and almost exclusively offers consultation and interpretation services for pioneering practices offering equine and small animal MRI.
---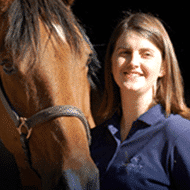 Dr. Clair Thunes
PhD Nutrition, MS Animal Science
As an equine nutritionist Dr. Thunes has worked with a wide range of horses from lactating mares to competitive driving horses. She specializes in a variety of physiological problems including insulin resistance and muscle myopathies.
Dr. Thunes believes in finding the right balance, not only in the horse's diet but also between the horse's needs and the client's resources. Dr. Thunes enjoys the challenges of each unique situation and works with owners to find the optimal solution. She believes her clients should understand the science behind her recommendations and welcomes questions. Additionally Dr. Thunes shares her knowledge by talking with local equestrian groups on a range of nutrition related topics.
Although not currently riding on a regular basis due to recently starting a family, Dr. Thunes is still active within her horse community, working with local pony clubs, and hopes to get back in the saddle soon.