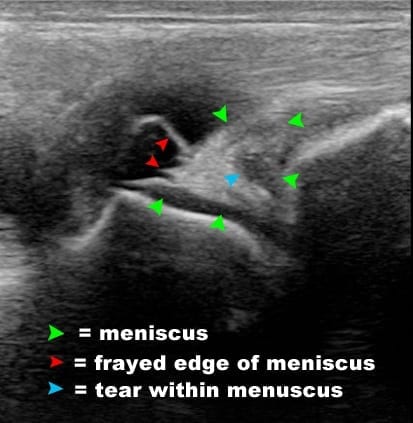 Equine ultrasound utilizes sound waves to image a horses soft tissue structures.
Equine Ultrasound in Arizona
Horse ultrasound utilizes sound waves to image soft tissue structures such as tendons and ligaments (allowing us to see even the early, subtle tendon bows"), joints, bone surfaces and structures within the chest (heart and lungs) and abdomen (liver, spleen, intestine).
This technology is extremely important in determining when horses with injured tendons and ligaments are ready to return to work, and equine ultrasound and our other imaging services will determine how to guide their rehabilitation protocols throughout the healing process. Ultrasonography is used to accurately guide the injection of regenerative therapies into injured areas of tendons and ligaments.
At Cave Creek Equine our equine sports medicine specialists are here to help your horse live out a healthy life at peak performance with state-of-the-art equine diagnostics, imaging, and treatment. Contact us today!